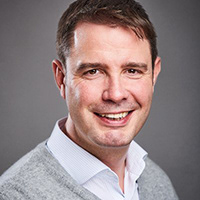 An accomplished art director with 17+ years' industry experience, creating exciting, original work. Originally from Brighton in the UK, now enjoying being part of the design community of Sydney.  
Self-motivated with exceptional attention to detail, a strong work ethic, can-do attitude and ability to juggle multiple jobs with tight deadlines. A natural leader, experienced in working on large scale projects with a multi-disciplinary team from concept to digital/print delivery.
I have been fortunate to design for many d
ifferent clients, from global brands to small businesses and start-ups, on a multitude of different projects. My experience and design skills cover advertising, branding, typography and website des
ign and most other things in between. 
It is my desire to create work that is adventurous, creative and beautifully crafted, that not only delivers effective design but exceeds expectations. Maybe we can work together to achieve just that?
I'm experienced in
Design
Advertising
Branding
Brochures
Direct marketing
Packaging
Exhibitions
Point of Sale
Promotions
Websites
Email campaigns
Social media
Highly adept with Adobe CC, InDesign, Photoshop & Illustrator are second nature. Workflow apps like Sketch, Wrike, Slack and Trello are also valuable tools as is Premiere Pro.



Clients I have worked with
Applaws / Arts Alliance / ASUS / Blends for Friends / Bournefree / Brand Nu / Brewed Awakening / Buell Motorcycles / Cabbages & Roses / CME Group / Cool Earth / Datatool / Exertis / Extreme Networks / FIA Formula E / Foreman Homes / Francesca Cho / GSK GlaxoSmithKline / Golf Fitness / Google / Goodman / Harley-Davidson Motorcycles / HP Laserjet / Impulse / Indigo Press / Jack Wills / John Hansard Gallery / Land Rover / Lenland / Levis / Lexmark / LG / LifeGive / Luxcon / Lyreco / London Film Museum / London Metal Exchange / London South Bank University / Malone Financial Services / Maserati / Mercedes-Benz / Mercedes-Benz World / Monsoon / Myla / Neal's Yard Remedies / Neil Emmerson / Office: Space in Town / Oliver Sweeney / Onsight / Orange Rooms / Philips / Porsche / Recruit Appoint / Regent Holidays / Rhino Club / Ricoh / Riley Flooring & Furnishing / Samsung Europe / Samsung Business / Samsung Hospitality TV / Schreiber Tools / Sekisui House / Silverjet / SkinnyBitch / Southampton University / Surrey Tennis / Tesla / Timberland / Triumph Motorcycles / TWT / Urbanest / Unilever / Vaseline / Vegusto / Verint / Warner Music / Western & Oriental / White Star / White Stuff / Word Hub